Are You Tired of Pulling Your Hair Out?
Tried Everything to Stop Pulling?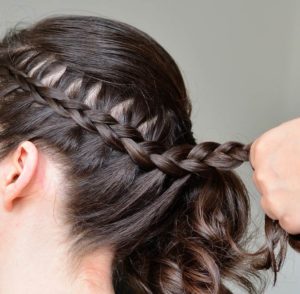 There is nothing worse then noticing that bald patch or clump of hair that you have pulled out. Particularly when the result of hair-pulling stops you living your life to the fullest.
Let's face it, there are only so many excuses you can use for not attending social events or withdrawing from other opportunities that come your way.
A common factor among the many hair-pullers  who I have helped is that they tend to be successful people. In all other areas of their life, they are doing very well and may own their own businesses or have high-flying careers.
I also help children who pull their hair out. This can often happen from quite early on at school and unfortunately, left unchecked, trichotillomania can become a regular feature of their life by the time they are a teenager. Does your family have a child pulling their hair out? A teenager pulling their hair out? If so your family may have a child with Trichotillomania.
Covering Up Resolves Nothing
By itself, the tactic of covering up hair loss does not resolve anything. It is useful as a temporary measure whilst you receive help to resolve the underlying cause of your subconscious habit of pulling hair. Resolving the cause of hair pulling is much more likely to bring a permanent solution and allow you to be "pull free" than hiding away.
Anne's Appearance on "The Mummy Diaries"
Experienced and Professional Therapy Help
My name is Anne Thornton-Patterson and I specialise in helping people just like you (men, women and children) to overcome their hair-pulling urges. Often referred to as trichotillomania, I have helped many pullers over the years to become pull free and I believe I can help you to be pull-free too.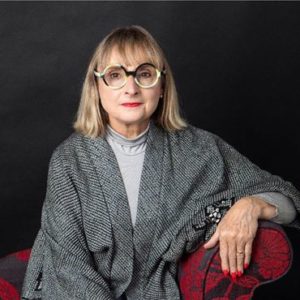 Trichotillomania is the unconscious and sometimes conscious pulling of hair from any part of the body. Many of my past clients pulled hair from their head, nose, eyelashes, eyebrows, ears, armpits, pubic region and other parts of their body. What area you pull from I would love to help you let go of this urge.
Many pullers describe a sense of release they enjoy once they have pulled some hair. You may or may not have experienced this too. Whatever your reasons for hair-pulling, stress does play a big part in this unwanted behaviour which is considered to be an Obsessive Compulsive Disorder (OCD).
My success is often achieved through discovering how your hair pulling started in the first place and then providing effective ways of changing your perception about pulling your hair.
Call me to find out more today!
Just give me a call or text on 07930 362492 for a no-obligation chat about how I can help you.
You can also email anne@trichotillomania.coach
Can't make it to the Hair-Pulling Therapy Practice?
If you are unable to make it to the Hair-Pulling Therapy practice in London or Staffordshire and online therapy sessions are a difficult option, you do have another choice.
I have co-authored a book called "Strategies for Coping with Trichotillomania" and it is available from Amazon.co.uk. Just click this text Trichotillomania Self Help to get your copy